Atlantic Airways is the national airline of the Faroe Islands and has one of the newest fleets in Europe of Airbus 320 family aircraft and Leonardo AW139 helicopters.
HEPA-filters
All our airplanes are equipped with HEPA-filters (High Efficiency Particulate Air-filtre) that are extremely effective in limiting the spread of airborne droplets:
The air is pressed from the ceiling  to the floor
The air onboard is exchanged every 2-3 minutes
Captures 99,99% of microbes, like viruses and bacteria
Read more about what does Atlantic Airways do to minimize infection risk while traveling.
RNP AR 0.1
Specially designed to operate in Faroese conditions, we were the first airline in Europe to utilize the GPS based RNP AR 0.1 technology which enables us to fly optimized flight paths reducing turbulence and greenhouse emissions. This system also allows our aircraft to maintain a higher reliability on Vágar Airport as we can land in lower visibility than previously.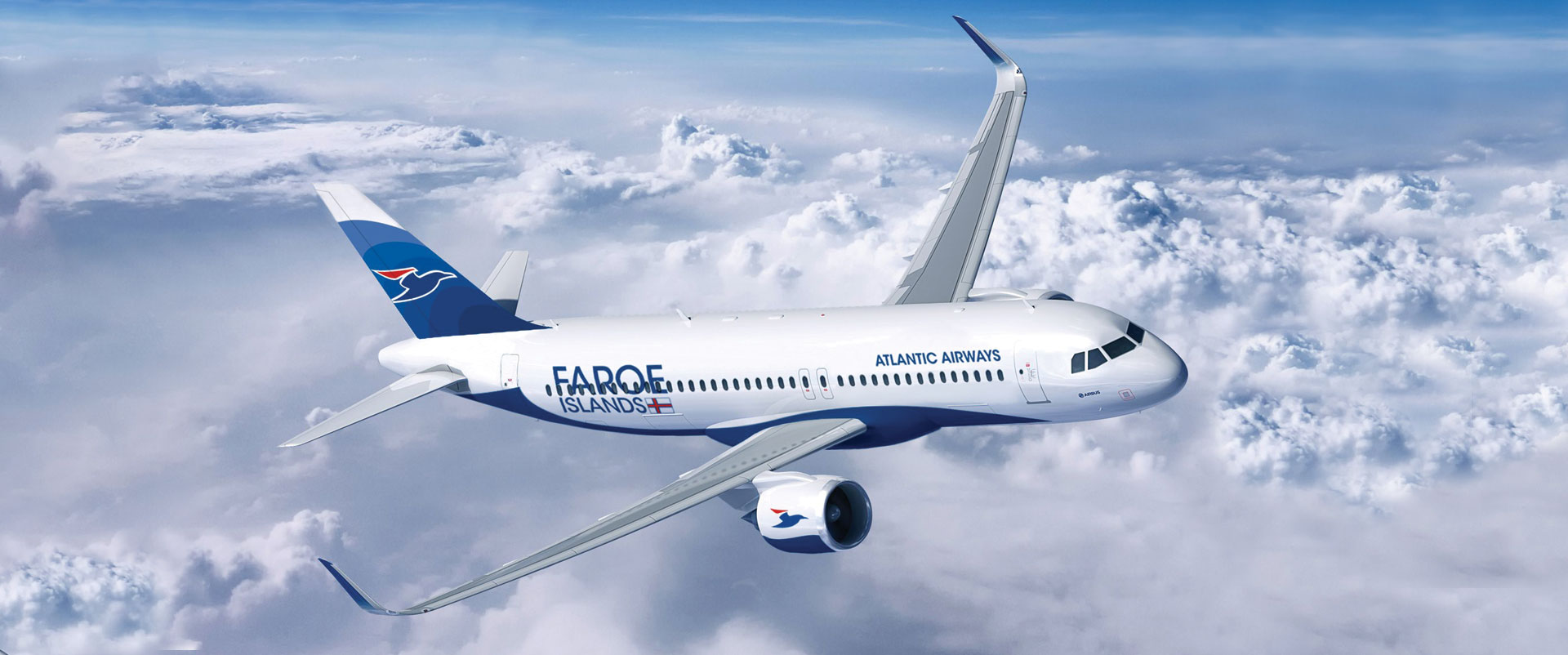 15-20% more fuel efficient
Atlantic Airways received delivery of the first Airbus 320neo aircraft in July 2019. The new NEO aircraft are 15-20% more fuel efficient, which makes Atlantic Airways even more competitive while at the same time reducing our environmental footprint.
Read more about our in-flight services by clicking here.